My family loved jigsaw puzzles. When I was younger we'd often get a big family jigsaw for Christmas. More often than not, the table in our conservatory would be covered with a partially finished puzzle. Some of them were impossibly difficult, even the picture on the box didn't help much. We'd all dip in and out from time to time, gradually working away until it was done. How satisfying it would be to see the picture gradually emerging, and what a sense of achievement after that final puzzle piece was slotted into place.
But how different the scenario was, when we'd get to the end of the puzzle, only to find one or more pieces missing. So very frustrating, We'd be on our hands and knees, desperately searching for the missing pieces, and hoping against hope that they hadn't been chewed up by the dog!
When the first year anniversary since mum died came around, I remember writing a post on Facebook. I can't recall much of what I wrote, and I have no desire to look back and relive that day. However, I do remember saying that I was desperately trying to put the pieces of my life back together, but somehow the puzzle pieces just didn't fit anymore.
Life is now divided into 'before' and 'after' mum died. It is for the moment, how I measure time. The reason that I can't piece together my old life, is because it has irrevocably changed. The picture has changed, and is still changing, that's why the puzzle pieces no longer fit.
For me, there is a reluctance to move forward and figure out this new life without mum. I just long for life to return to how it was before she got sick. I am well aware how foolish this sounds, but it is because I am afraid. I am a motherless daughter, and I'm not sure where I belong anymore.
I feel like I'm a different person, correction, in many ways I am different.
Someone said to me a few months ago, that underneath, I'm still the same Jenny. I understand what they are saying, but to a certain extent I disagree. Grief has changed me. My perspective is very different. I think about death a lot, not in a morbid way, it's just that death has touched me and become part of my life. I am now more aware. I have empathy and compassion in greater measure than before. There is a depth in my relationship with God, that has emerged, and in some areas of my life there has been a reordering. Some friendships have shifted, become closer, or more distant.
It is a tough lesson to learn, but not all your relationships will survive your grief. Not everyone will or should walk this dark road with you. You and your grief will likely be misunderstood by some. Pretty early on it became very clear who I could and couldn't talk to about my mum and my grief. It made some people very uncomfortable. I would find myself guarding my words, and sometimes almost apologising for my grief. Then I would end up being annoyed with myself and feeling that I had dishonoured my mum.
I felt and still feel very precious about my mum, and my grief, and so when people didn't treat it with the same respect I found that very hurtful. It felt like they were sweeping my mums death under the carpet because they couldn't handle facing it, tossing it aside as if my mum and my grief were nothing more than rubbish. It made me very sad, but it was a valuable lesson. Most people will not behave in a way to deliberately hurt you, in fact they want to fix you. They want you to feel better, partly because they love you, but also because your grief makes them uneasy.
So, here's the thing. We are not expecting you to cheer us up and jolly us along. We do not expect anyone to try and make us feel better. We already know that nothing, absolutely nothing you say, is in any way going to fix our shattered hearts. All I wanted was for my friends to show up, to be there. Make me a cuppa, bring their babies round for me to cuddle, be kind.
I was watching the 80's movie Footloose yesterday, I remember mum and I going to Southend and watching that film when I was 14. Quite unexpectedly I had a complete meltdown, I suddenly had an ache, a yearning, a longing for a simpler time. A desire to turn the clock back, to a time when mum was young and well. To a time when I didn't have to make any decisions, to a time when I was part of a family, where I felt safe, where I wasn't alone. Of course I am still part of a bigger family, but my sisters have their own families now. Things are not the same, and that is how it should be. The picture of our lives are constantly changing, but I find that hard, very hard.
The last few weeks I've been up and down, very unsettled. Weepy, angry, fearful, I don't know where I'm going. I'm sure God has a plan for my life, but it doesn't seem so at the moment. I look around and am surrounded by people who have it all. Husbands, children, houses, money, jobs, security. Of course it's easy and dangerous to compare ourselves with others, everyone has their struggles, but through my clouded vision, it does seem that some people have it tougher than others.
The other day in a moment of despair, I randomly opened my bible and stuck my finger in (as all very spiritual people do!') It landed on Psalm 78 which was headed 'Gods continued guidance in spite of unbelief!' In verse 72 it says 'He (God) shepherded them according to the integrity of His heart, and guided them by the skilfulness of His hands.
I cannot see the way forward in my life, but I have to hang on to the fact that there is bigger picture, that somewhere in the big jigsaw we call 'life', somewhere, there is a place for me.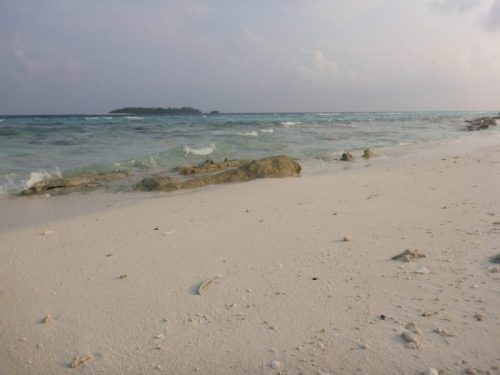 When my Grandpop died, I remember my mum reading the poem 'footprints in the sand'. It talks about a man walking with God along the beach. It paints a beautiful picture of how God cares for us, especially in the tough times. I've linked a song below which is based on this poem.
My friend, I don't know what you have been through, or what struggles you are facing, and I don't know why. But (and I write this to myself as well) I do know that there is a place for us in the jigsaw. We are not surplus to requirements, we haven't been left on the shelf, forgotten or deliberately overlooked. We all have a purpose, it's just that some of us don't know what it is yet!
We are needed, and very much wanted. The puzzle is just not complete without us.
Psalm 31:14 I trust in you Lord, my times are in your hand